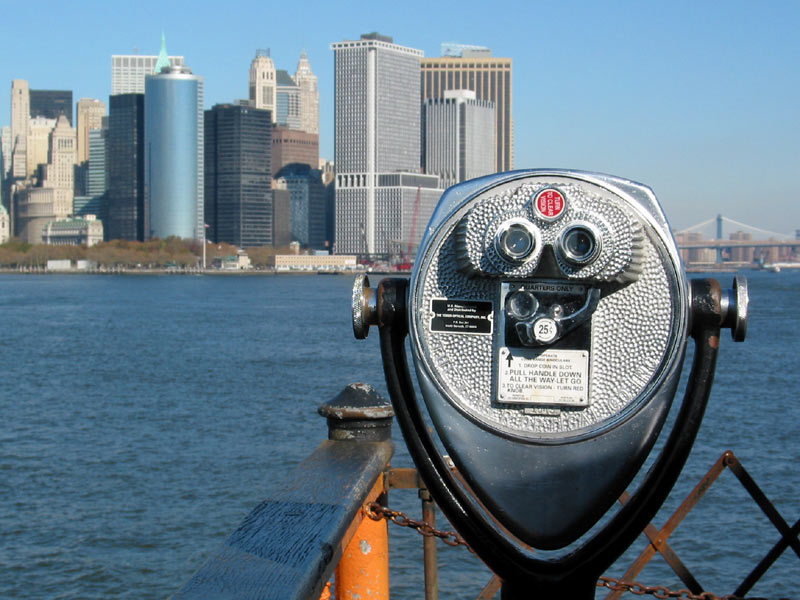 The tourists might actually stick around after they get off the ferry.
Everyday, especially during the pristine summer months, hundreds if not thousands of tourists take the ferry to Staten Island, where they promptly exit, turn around, then get right back on.
So the extent of their visit to SI consists of a walk through the St. George Ferry Terminal.
The borough has tried, and failed, to lure people onto the island in the past.
A
minor league baseball stadium
has been a miserable failure -- dwarfed by the city's countless real sports teams and not nearly as popular as the Cyclones in Brooklyn.
The
ferry fish tank
, installed in 2008, cost $750,000 and did a better job at killing fish than luring tourists.
A
trolley tour
that took ferry riders to iconic North Shore landmarks has been shut down.
A bunch of big wigs went to ferry recently and had a
ribbon-cutting ceremony
for Au Bon Pain -- the first of many eateries that will be housed in the ferry terminal.
The city's Economic Development Committee took over from the DOT after the spaces sat empty for years.
Someone may have actually done something right at the ferry for a change.